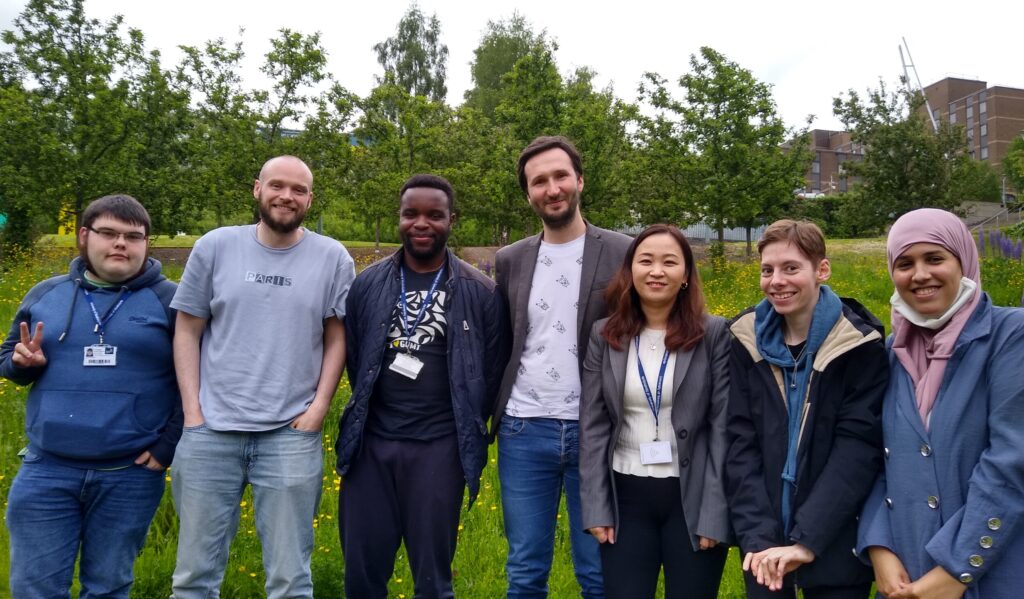 Fabien Massabuau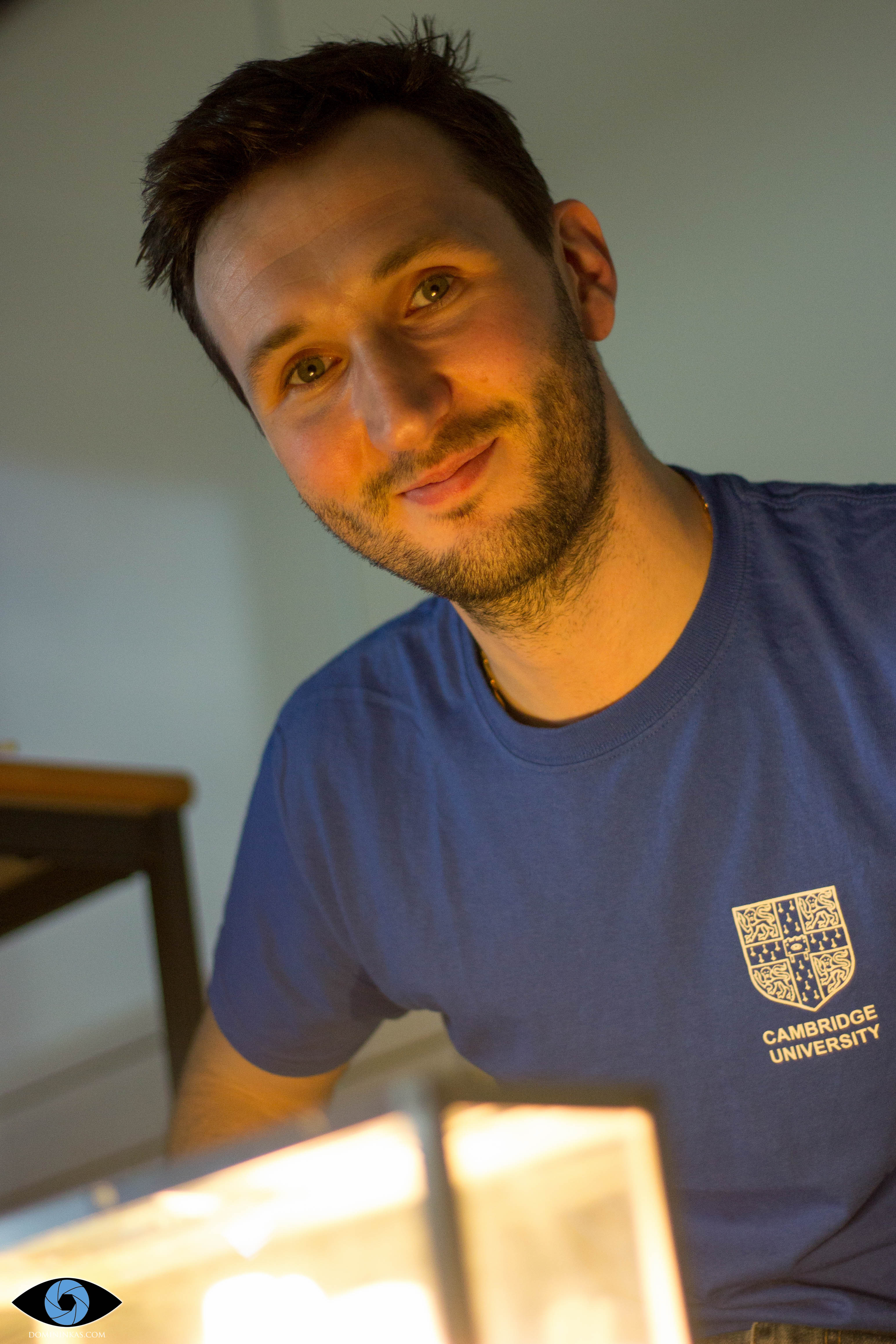 Fabien did his PhD at the University of Cambridge on the effect of nanostructure of InGaN/GaN quantum wells on the properties of LEDs under the awesome Rachel Oliver's supervision. He went on with a postdoc in Cambridge to develop a multi-microscopy methodology to study the properties of the same nanoscale features in III-Nitrides under different microscopes. Fabien joined the University of Strathclyde in 2019 as a Chancellor's Fellow where he leads his group on Ga2O3 semiconductors for UV optoelectronics applications.
When he is not in the lab, Fabien can probably be found near a cheese platter and/or saying "Don't be sad" to literally everyone.

f.massabuau@strath.ac.uk
GoogleScholar
---
Huimin Zhu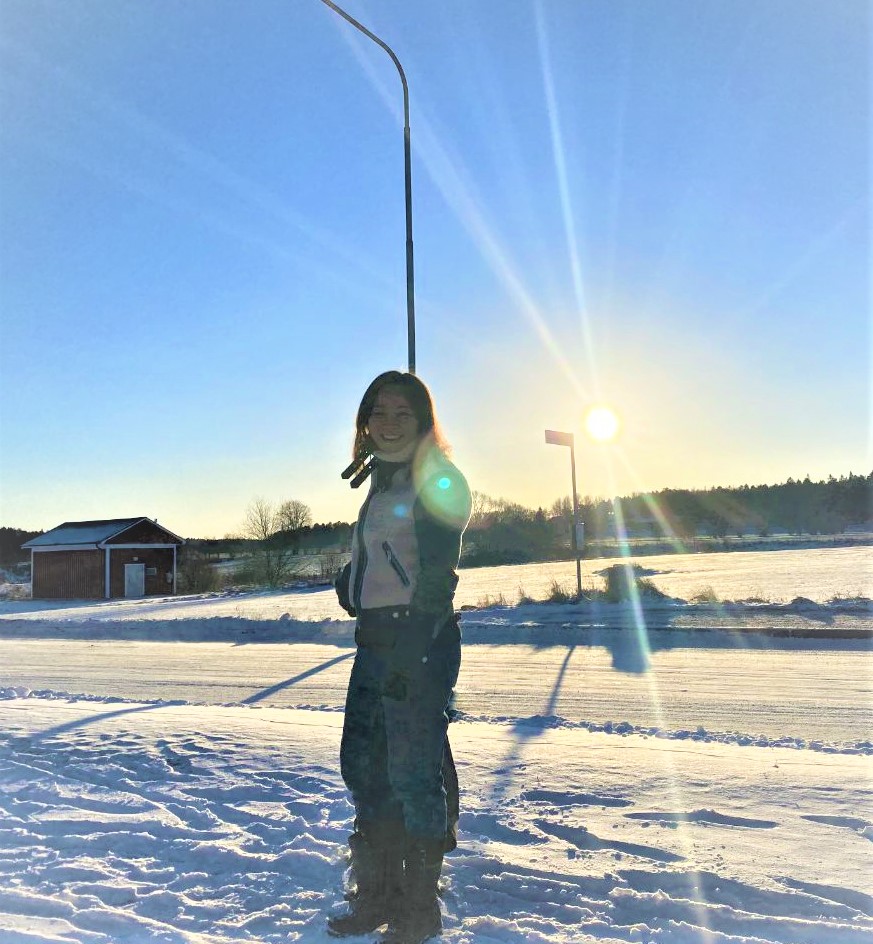 Huimin completed her PhD at Uppsala University in the department of Chemistry, her research was on perovskite inspired lead-free metal halide based solar cells (2015-2019). Then she joined the ICFO in Spain as a post-doctoral researcher (2020) with focusing her research on tin-based perovskite solar cells. She was awarded an E4F post-doctoral fellowship and started her research at University of Strathclyde in the department of physics. Her current research is on the lead-free rudorffites based light absorbers for indoor photovoltaic application.
In her spare time, she likes walking around and discovering interesting things. She also likes criminal psychology as she's really interested in analyzing humanity.

huimin.zhu@strath.ac.uk
---
David Nicol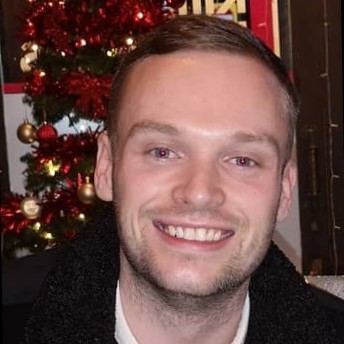 David did his BSc in Physics at the University of Strathclyde. After a BSc project where he conducted electrical measurements to understand the bewildering awesomeness of Ga2O3-metal contacts, he decided he liked it and went on doing a wee PhD with us to study defects and their effects on Ga2O3 materials and devices.
When he is not in the lab, David can be found at the golf course, or in a nearby chippy saying words like "outwith" or "toty".

david.nicol.2016@uni.strath.ac.uk
---
Mugove Maruzane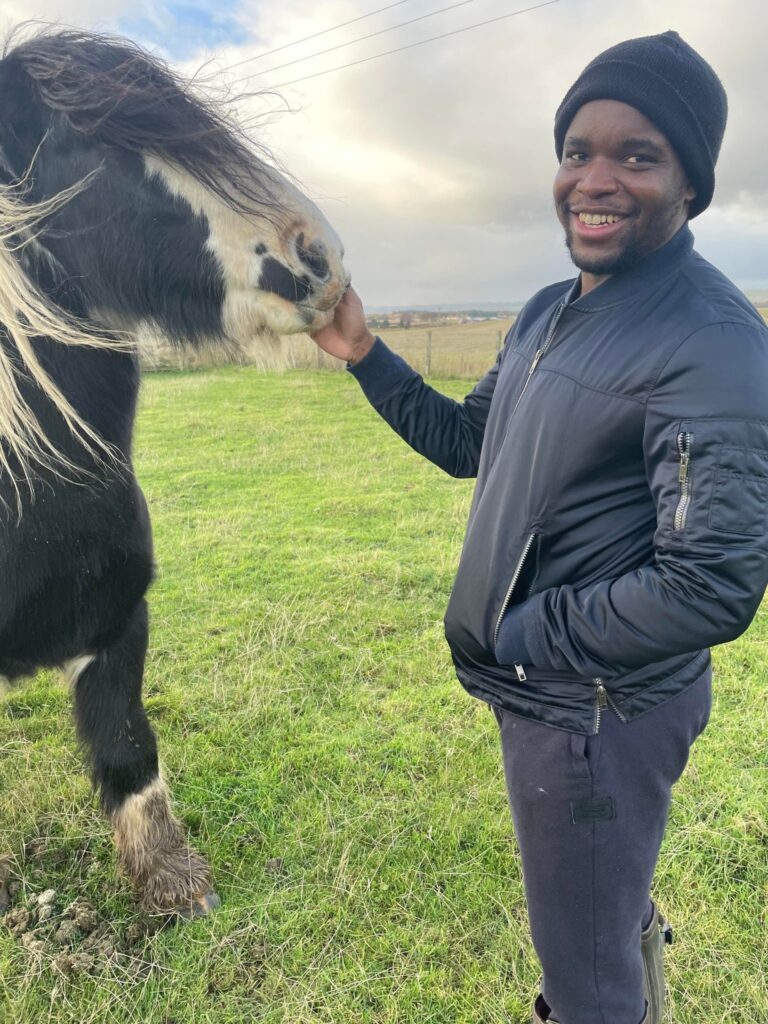 Mugove did an MSc Optical Technologies degree at Strathclyde, and did his project in the GOOD group using photoluminescence to shine light on the optical properties of MOCVD-grown Ga2O3. He thought we were awesome and so stayed for a PhD, where he will use the group's EPMA to better understand Ga2O3 semiconductors, by combining optical, chemical and structural analysis of the materials.
In his spare time, Mugove enjoys cycling, running, and a bit of football on the weekends.

mugove.maruzane.2020@uni.strath.ac.uk
---
Lewis Penman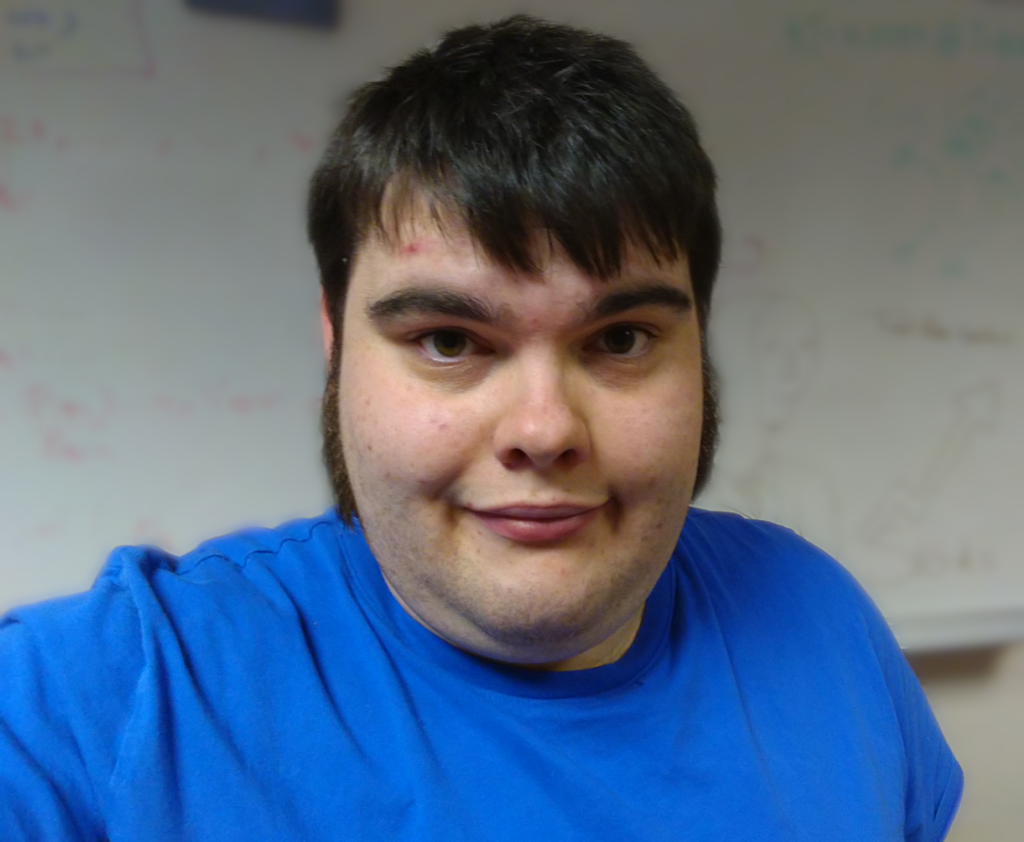 Lewis is in his 5th year of his MPhys degree at Strathclyde. Last year he was investigating the structural, chemical and luminescence properties of hBN, using our insanely badass electron probe microanalyzer (EPMA). In his 5th year project, Lewis is going back to visible applications and study ruddorfite photovoltaics.
In his spare time he GMs TTRPG campaigns and watches F1 on Sundays.

lewis.penman@strath.ac.uk
---
Erin McCafferty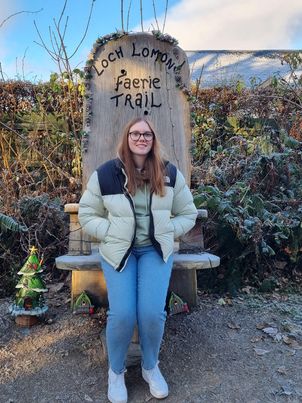 Erin is the 4th year of her MPhys degree at Strathclyde. As part of her 4th year project, she will be fabricating and characterising Ga2O3-based films, with the hopes of processing these films into UV detectors.
In her spare time, you'll find Erin sat with a good book and most likely listening to Taylor Swift.
---
Nadia Mirza-Saadi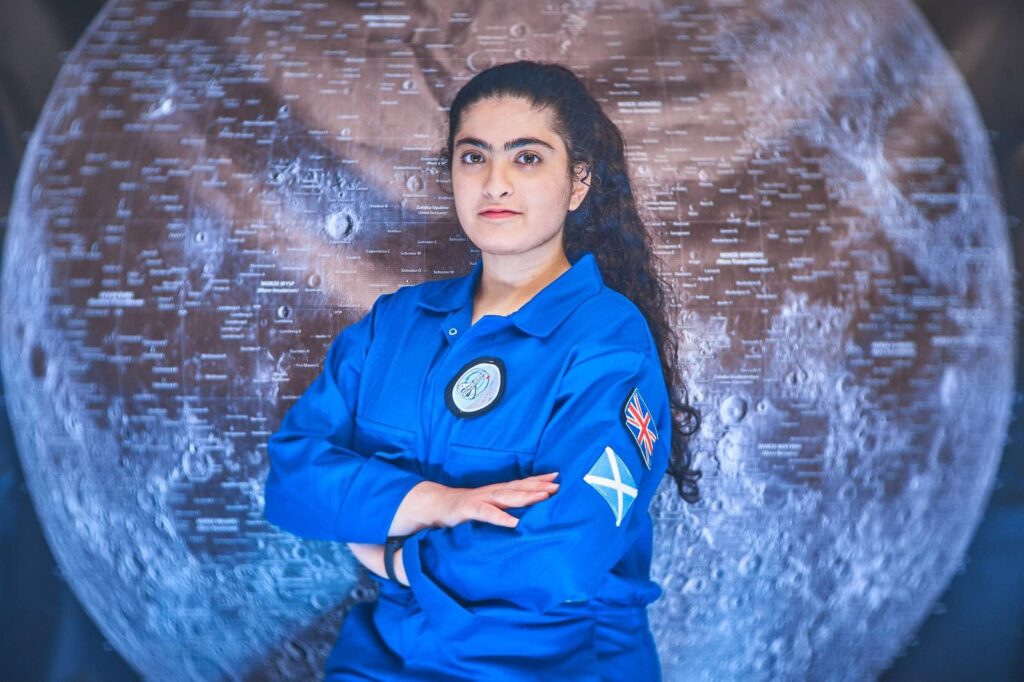 Nadia studied Physics with Astrophysics at The University of Glasgow before joining The University of Strathclyde. Nadia is conducting her 4th year project on whether wide bandgap semiconductors can help us monitor better ocean health.
Nadia spends her time cold water swimming in the highlands or painting. In 2021 Nadia was part of EuroMoonMars Poland Analog Astronaut mission 6 where she was the Science + Data Officer.
---
Members who liked the group (who doesn't?) but not enough to stay with us
Tyler Chauvy
Ross Muller
Xiaoyu Guo
Aidan Campbell
Aurora Uras
Anthea (Yuen) Suen
Kay Polland
Gemma Dallas
Abrar Almutari
Zak Johnston

Megan McLellan

d
Raed Alshammari
Ewan Nicolson