Below is the range of facilities held by the group. The facilities are open to external users. For further information or for inquiries about access fees, please contact Fabien (f.massabuau@strath.ac.uk).
Photoluminescence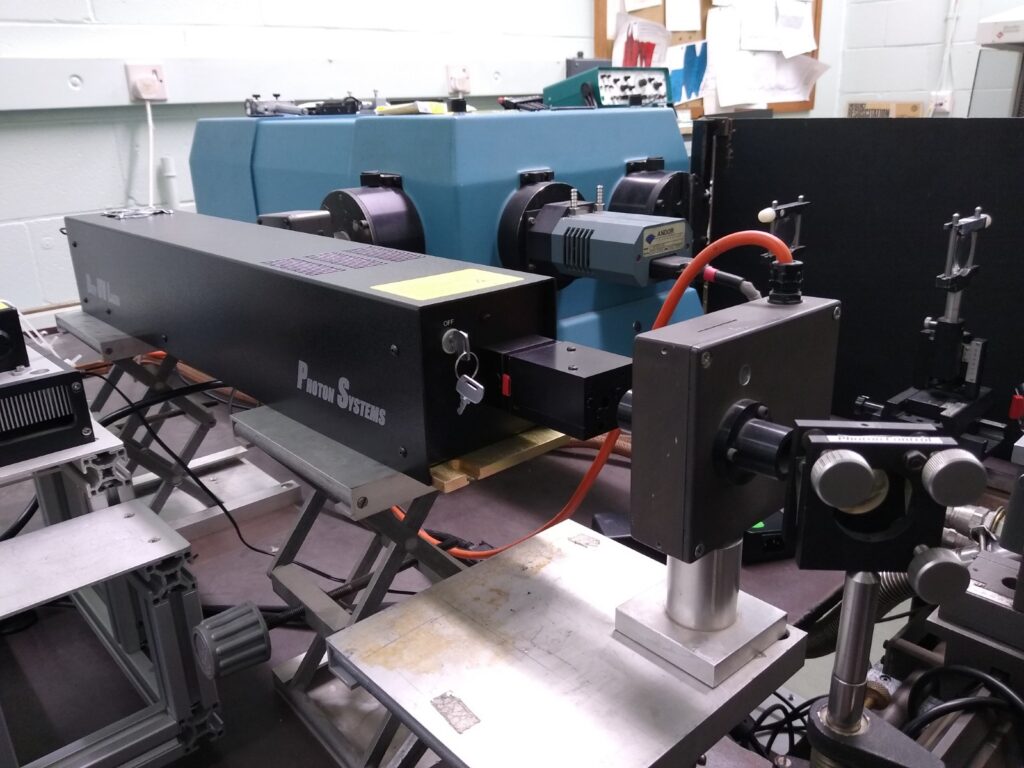 A photoluminescence suite with lasers covering the UV and visible range, and a cold finger for acquisitions between 10-300 K. Available light sources:
Lasers at 224, 325, 355, … nm
Laser driven light source (continuous spectrum 170 nm – 2500 nm)
---
UV-vis spectrophotometry (integrating sphere)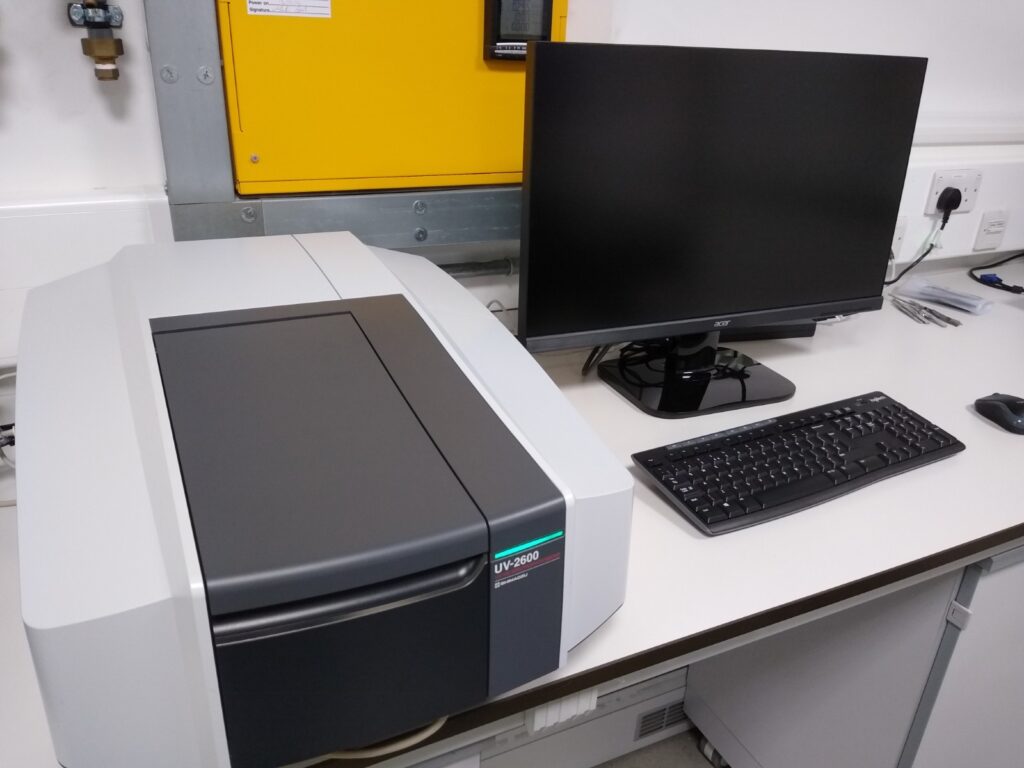 The UV-vis spectrophotometer allow to record transmittance and (specular and diffuse) reflectance measurements over the 190-900 nm range. Features include:
integrating sphere
standard transmittance stage
rotating holder stage
solid sample holders
cuvette sample holders
---
Photoconduction setup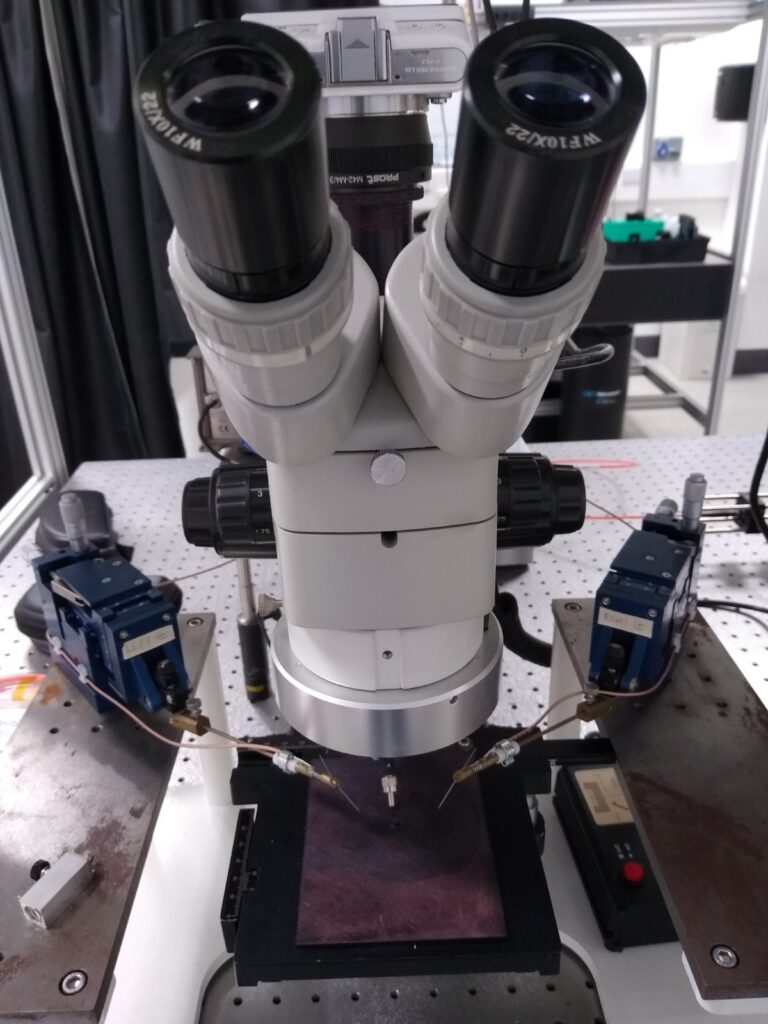 Our probe station is equipped with a range of light sources to record steady-state photocurrent and photoconduction transients at different wavelengths in the 200-700 nm range.
---